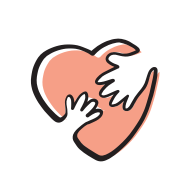 A little TLC for a baby with a cold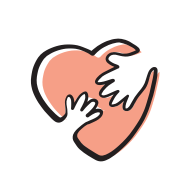 A little TLC for a baby with a cold
Long live winter… and all its viruses!
Even before babies enter pre-K, the idea environment for viral exchange, they can develop respiratory infections. Among the most common are colds and flu. A runny nose, cough, sore throat and fever can be tough on our little ones. There are no miracle cures to make the symptoms go away, but here's some nutritional advice that will come in handy for helping baby feel better.
Maintain hydration
When fever hits, children sweat more and dehydrate more quickly, so it's important to maintain their state of hydration at an optimal level. For babies under 6 months, you can continue breast or bottle feeding on demand. If a baby's nose is so congested that it makes breast or bottle feeding difficult, first make sure to unblock the nasal passages by irrigating them (with a syringe and saline solution). That will make it easier for a baby to breathe while drinking. If a baby with a cold is eating solid foods, encourage them to drink water with every meal, while maintaining breast milk or formula intake. Then, when they're a little older, you can give your tot warm liquids like bouillon, milk or a vegetable drink, or even warm water infused with fruit. Not only is the warmth comforting, it helps unblock little noses!
Look for signs of hunger
Just like adults who lose their appetite when they have a cold or flu, children tend to be less hungry as well and should not be forced to eat. Best to respect their lack of appetite and serve them foods they enjoy so their bodies get at least minimal nutrition. You can also give them a number of small snacks instead of three big meals, choosing foods that will make them feel better. For instance, a homemade muffin made with whole grain flour or a fruit purée rich in carbohydrates, including fibre, will help them keep their energy up.
Treating boo-boos
Besides rest, there are a few foods that can help alleviate a child's pain and discomfort. Soft, cold foods can be soothing for a sore throat: smoothies, yogurt, fruit purées, ice cream, etc. Babies can even suck on a frozen popsicle made from mother's milk! Keep in mind that Health Canada does not recommend giving children under six cough syrup. Also, you might think a spoonful of honey will help with a cough. Careful! You should only give honey to children older than one year. Younger than that and there is some risk that the honey causes botulism, a disease resulting from a toxin secreted by a bacteria sometimes found in this food.
Even though respiratory infections are annoying and distressing for children (and their parents!), they are often short-lived and easy to deal with. We hope that these tips will help you get through it!