Apple Pie Breakfast Hummus
Apple Pie Breakfast Hummus
Servings: 6
Preparation: 10 minutes
Allergens: Nuts (almonds)
Ingredients
1 can (540 ml) chickpeas, rinsed and drained
2 or 3  Mother Hen organic apple puree, thawed*
30 ml (2 tablespoons) of natural almond butter
15 ml (1 tablespoon) maple syrup
5 ml (1 teaspoon) ground cinnamon
1 ml (1/4 tsp) ground nutmeg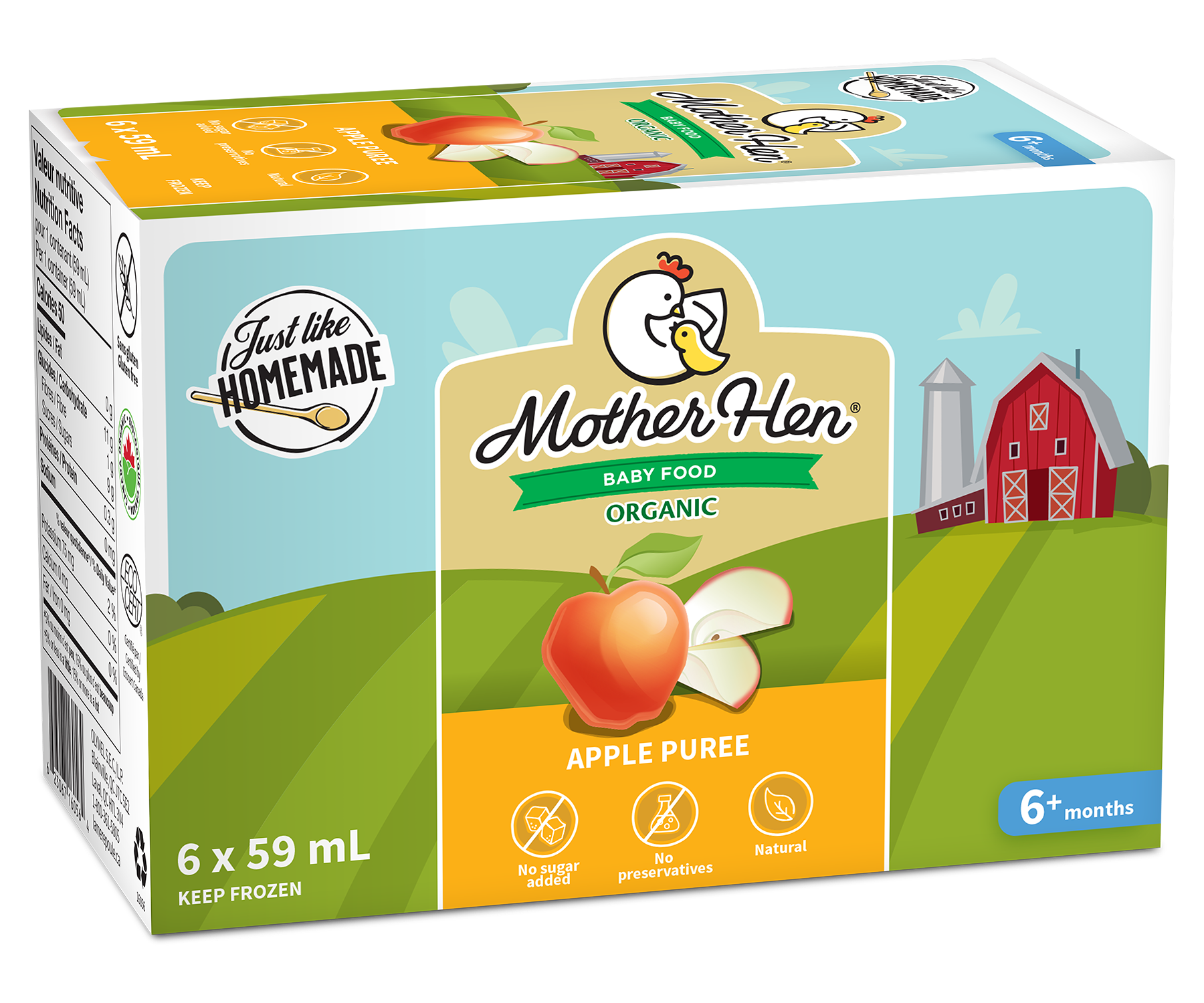 Instructions
Pour all the ingredients into a food processor. You can use 2 or 3 jars of purees. If you use 3, the texture will simply be a little more liquid.*
Activate the food processor and mix until smooth and homogeneous. It's ready!
*You can freeze hummus in small containers for up to 3 months, or store it in the refrigerator for 72 hours.
You can offer this hummus using a pre-filled spoon that baby can put in his mouth himself. It also spreads very well on toast or pancakes!