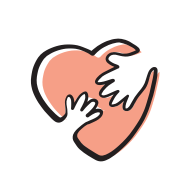 Baby's digestion: everything you should know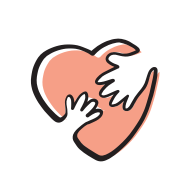 Baby's digestion: everything you should know
Understanding your baby's digestion
We often tend to interpret baby problems through the perspective of our adult vision. However, it is important to keep in mind that even though a baby's digestive system is complete at birth, it will need to learn to function properly during the first year of his life. Your baby is therefore not yet autonomous as far as digestion is concerned, and this can lead to cries and pains that are confusing and worrying for the parent!
In your belly, your baby was fed continuously and passively: he didn't have to participate in the effort to feed himself. Once he lands in our world, he must therefore learn this new way of eating, which requires him to participate actively in his nutritional intake. Breast milk is a precious resource and contains enzymes that facilitate digestion. However, you must keep in mind that what Mummy eats, breastfed baby also receives… Consequently, your own diet may have some influence on your baby's digestion and elimination process.
Which brings us to this: baby will also have to learn how to eliminate his food. Constipation, gas, diarrhea and colic are frequent consequences that raise many questions among parents.
Mother Hen would like to reassure you: managing digestion is quite a job for your child, but you can help and relieve him! We offer various explanations as to what can disturb your baby's digestion, and solutions to try at home to make it easier. If you have a concern about your child's digestive discomfort, don't hesitate to talk to your pediatrician. Digestion is an important part of an infant's development, so it's always a good idea to ask your healthcare professional!
Digestive disorders are common for babies learning to feed, but they can be very difficult for parents to diagnose. Since crying is our child's only language, we can feel helpless in front of his twisted, pain-filled face while looking for the culprit: constipation, intolerance or allergy, lack of hydration, imminent vomiting or mysterious colic?
Mother Hen offers you tools to help you find your way around: a chart of different digestive disorders to help you identify them, plus some tips to relieve colic!
Constipation
You watch your baby's stool carefully and it seems like it's getting scarce? That's it, he's been diagnosed as constipated. But beware: real constipation is characterized more by hard, dry stools that are difficult to pass, even if they occur every day. The frequency is ONE clue, but the texture is the most important thing to watch out for. Before real constipation occurs, the frequency and texture of the stool in the diaper should be monitored to prevent the problem. If your baby twists and turns, has large stools that seem painful to pass, or has bleeding anal fissures, take action!
Although constipation is rare in breastfed babies, it can occur during the transition to formula, if the baby's diet is low in fiber or because of the stress of a change in routine. In any case, offer the breast or bottle more often, move your baby's legs and massage his tummy with your fingers. If your baby is more than 6 months old, you can offer boiled water and if your baby has started to eat solid foods you can even offer prune, apple or pear juice.
For little eaters 6 months and older, our pear puree is a good source of fiber! Make sure baby drinks enough water and stays active. At this age, you don't need a marathon to make it work!
« Your baby's intestines can be resistant to new foods. Lazier baby intestines can make it difficult to pass food and cause problems such as constipation. »
Colic
The famous colic! All parents will tell you that anything that is digestive pain and a bit hard to diagnose falls into the category of  "colic". In theory, colic is defined by intense crying that occurs mostly at the end of the day and often at the same time of day. They last at least 3 hours in a row, for 3 consecutive days and 3 weeks in a row. 3-3-3. Easy, isn't it? Easy to say, maybe!
Colic occurs most often between the first 2 weeks of life and the age of 4 months, peaking around 6 weeks. Your baby's feeding pattern doesn't seem to change the risk of developing colic, so before you change your diet if you're breastfeeding, look elsewhere for the culprit. Make sure his basic needs are met: appetite, a clean diaper, clothes that are neither too hot nor too cold, a quiet environment with no lights or loud noises. In some cases, an allergy to bovine proteins can lead to colic. This type of allergy may be accompanied by vomiting or redness. If you think your baby may have this allergy, talk to your doctor about it.
Vomiting and regurgitation
First, you need to be able to differentiate vomit and regurgitation. Vomiting sometimes stems from an immaturity of the digestive system, which is why it is more frequent during your baby's first 6 months. However, you must be vigilant, because vomiting can signal a food allergy. If this is what you suspect, ask your doctor to perform an allergy test.
As for regurgitation, it's part of everyday parenting! It is related to your baby's immature digestive system and is not a concern… except when it comes to washing clothes!
They usually decrease over time when your baby knows how to sit up and starts solid food.
Intolerances and allergies
Allergies are a vast subject that will follow you throughout your baby's childhood, even if he or she doesn't have an allergy, because allergens must always be taken into account at daycare or school. In the case of a baby, you have to watch for different symptoms, such as vomiting; rash or redness on the skin, difficulty breathing. Don't worry: allergic reactions often develop slowly before they become a real attack, so consult your doctor as soon as you notice anything unusual when introducing food.
In the case of a baby who only consumes milk (breast milk or commercial formula), it is the allergy to bovine protein that can create a problem, due to a hypersensitivity of the immune system to the proteins contained in cow's milk (or the presence of bovine protein in the mother's diet when breastfeeding).
It is important not to confuse allergy and intolerance: an intolerance can cause discomfort to your baby, but an allergy can lead to more serious reactions. That's why you should consult experts as soon as you get suspicious.
« Vomiting, especially projectile vomiting, can be a sign of food intolerance or allergies: you should go see a doctor! »
Diarrhea
Diarrhea can have several causes: food poisoning, antibiotics or… gastroenteritis! It is characterized by stools that are more liquid than usual and also more frequent. The main concern in times of diarrhea is that your baby stays well hydrated. If you are breastfeeding, make sure you offer the breast more often, and if he is bottle-feeding, offer the bottle more often during the day. In either case, you can offer a small amount (1 tablespoon) of rehydration solution between feeds.
If your baby is vomiting in addition to having diarrhea, take it easy with the liquids so as not to create a chain reaction, making the baby reject the liquid he has just received.
The importance of hydration
As long as your baby only drinks milk, from the breast or bottle, you don't have to worry too much about water. Offer your baby the breast at his request, and the bottle as well. But as water is an essential element that contributes to your baby's well-being and health, while optimizing digestion, don't hesitate to offer water from 6 months onwards. Keep in mind that infant formula should be prepared with cooled boiled water.
From 6 months of age, water is introduced at the same time as solid foods. Be careful, however, that it does not replace breast milk or infant formula, which provides essential nutrients that your baby needs. There is no need to offer bottled water, which is absolutely not ecological and very expensive. Tap water or water from a private well can be offered unless there is a public advisory on non-consumption. Avoid hot tap water, which is richer in heavy metals (this is also valid for adults), as well as sparkling water or water from a lake or spring.
Mother Hen: purees for gentle digestion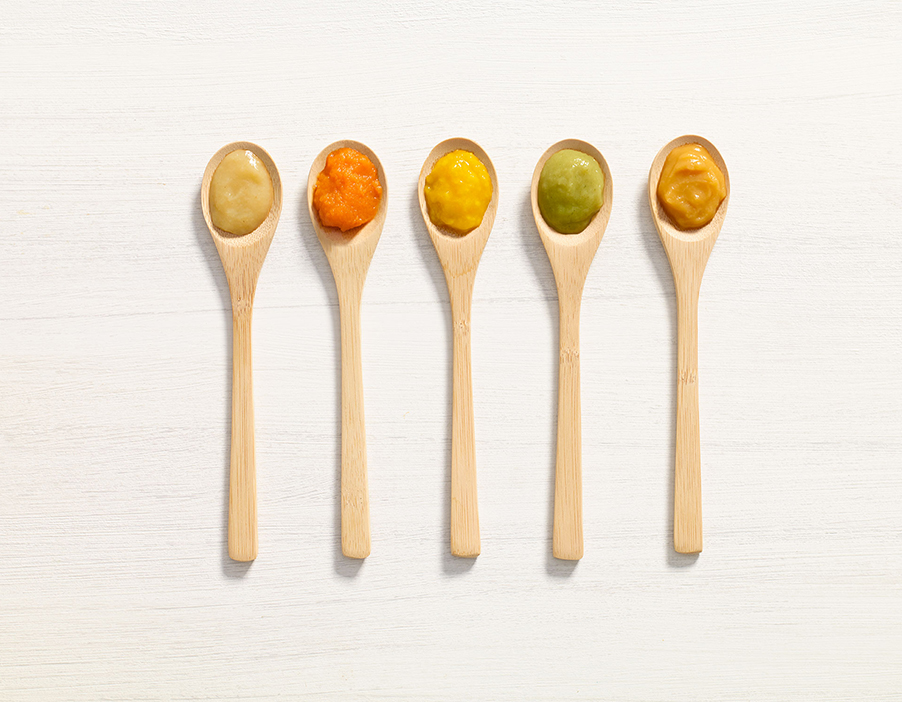 To help the learning digestive system do its job, fiber is known to play an important role. It is found in green vegetables such as zucchini, spinach and beans, and in fruits such as prunes or apples with the peel.
 Mother Hen purees are a good way to provide your baby with these essential fibers, even if they feed through BLW.
Mother Hen purees are easy to digest, contain no allergens and are made with the best possible ingredients. Good to know when you're looking for what causes baby's tummy aches!