Servings: 12
Preparation: 10 minutes
Resting: 12 minutes
Ingredients
3 x 59 ml Mother Hen Carrot Puree, thawed
3 x 59 ml Mother Hen Apple Puree, thawed
 ½ cup all-purpose flour
½ cup rolled oats
1 tbsp maple syrup or brown sugar
1 tsp baking powder
½ tsp baking soda
½ tsp cinnamon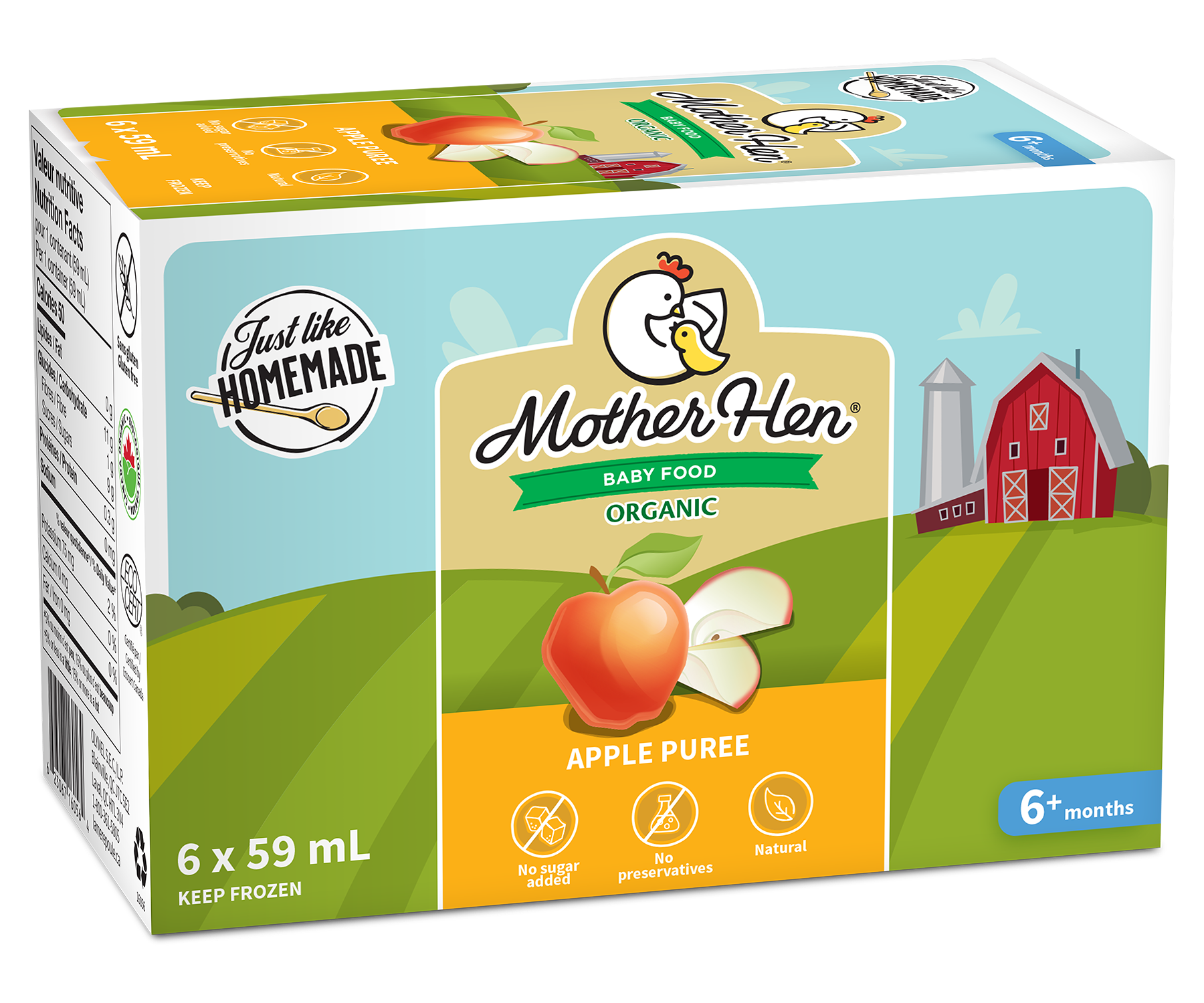 Instructions
1. Preheat the oven to 350°F.
2. In a bowl, combine all dry ingredients.
3. Add the syrup, carrot puree and apple puree, and mix well.
4. Line a baking sheet with parchment paper.
5. Drop the cookie dough onto the baking sheet by rounded tablespoonfuls at 1-inch intervals.
6. Bake for 10 to 12 minutes or until lightly golden brown.
7. Remove from the oven and cool slightly, then remove the cookies from the baking sheet and let them cool further on a cooling rack.