Eating in pleasure and calm with baby, mission possible?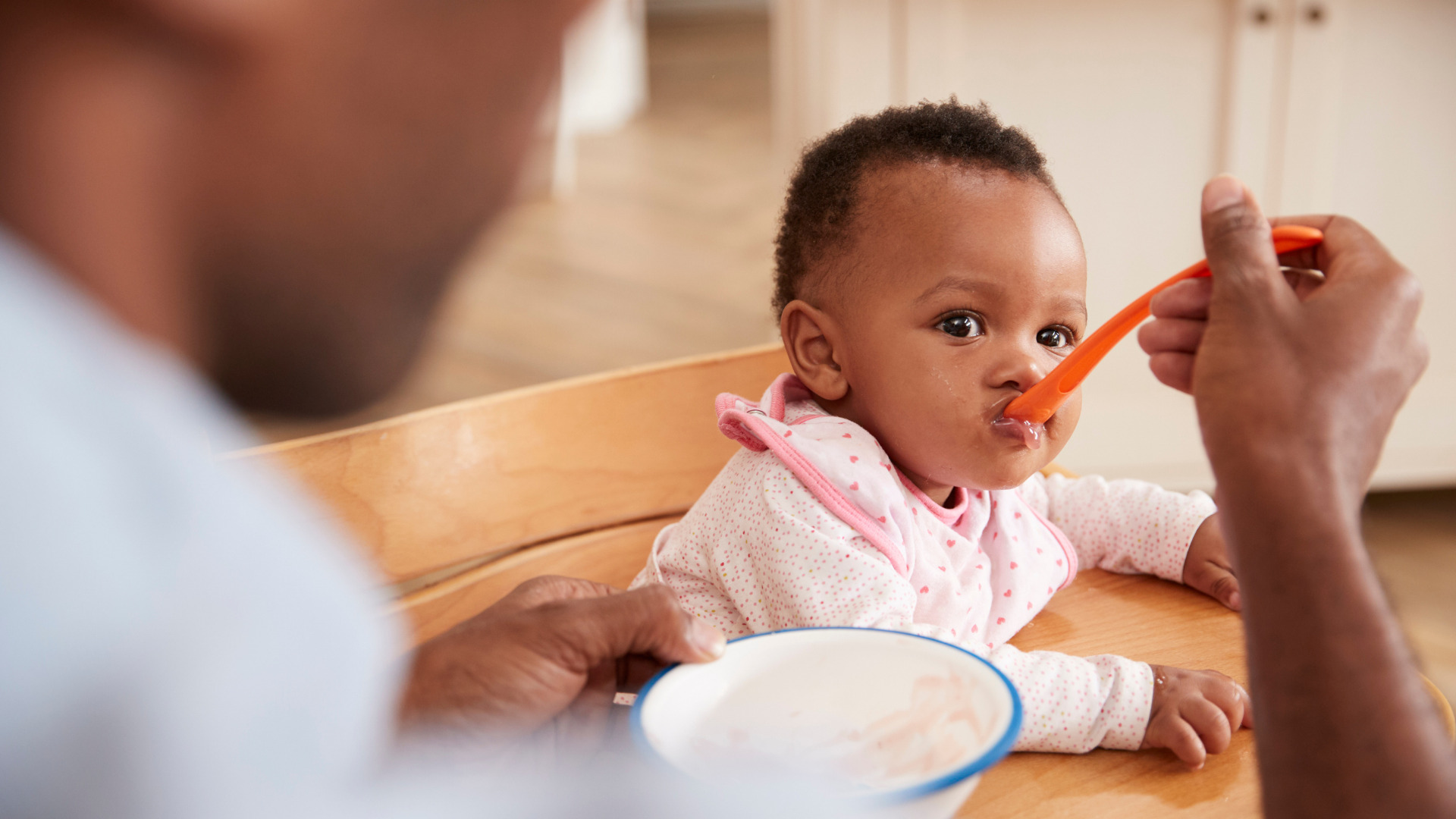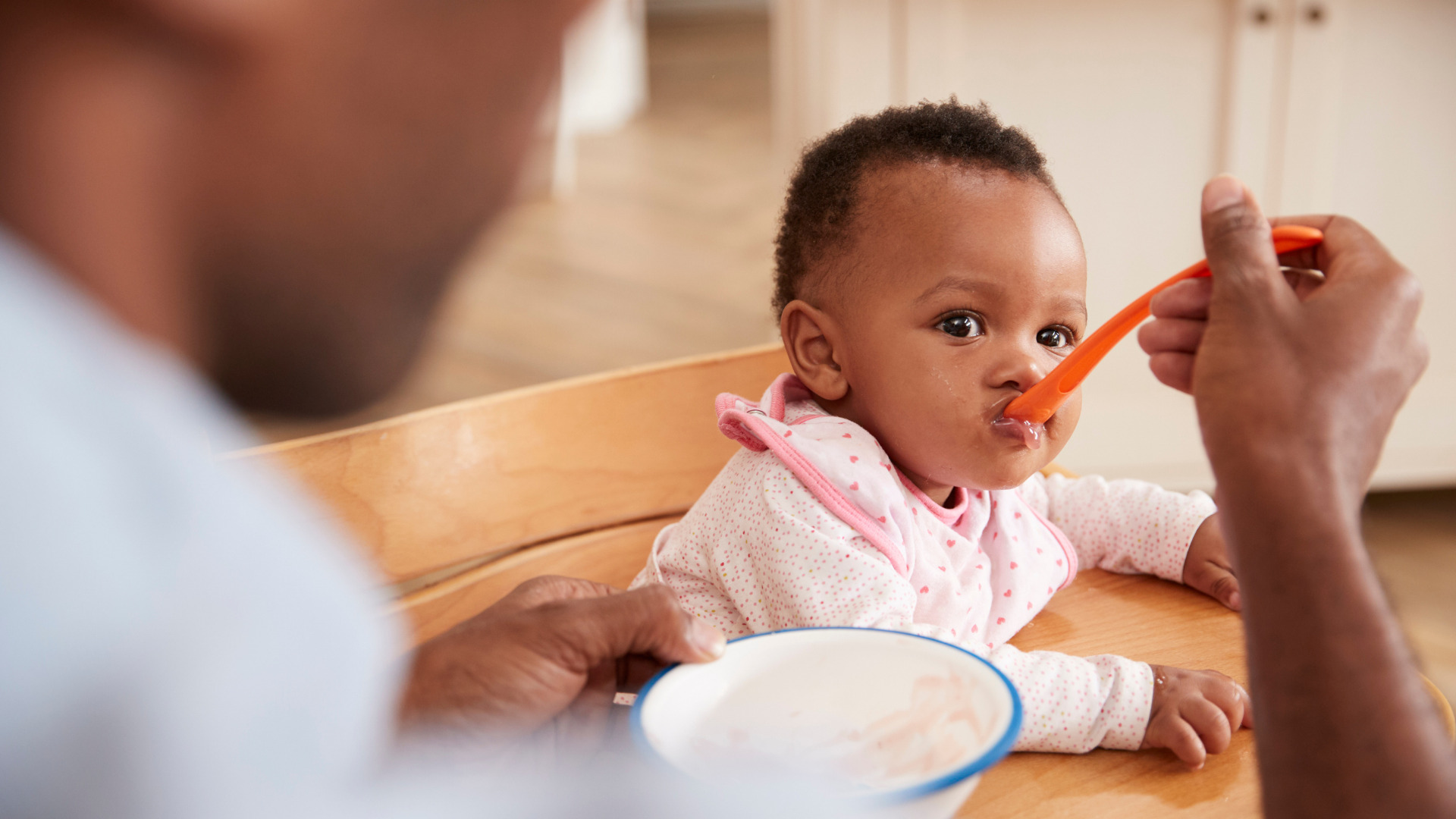 Eating in pleasure and calm with baby, mission possible?
When it comes time to eat as a family, managing a baby at the table is not easy. Let's say things as they are: our little loves can start to howl, throw food, drop their spoon, remove their bib… And say that we are invited to make meals a calm moment conducive to exchanges in order that our toddlers associate the act of eating with something pleasant! Are there miracle solutions to make this moment hassle-free? Miracles, no. But at the very least, we offer you tips here for less worries and more pleasure at meals!
Calm the storm first
Even if we have a well-established routine and a busy schedule, it is better to delay the meal for a few minutes if our toddler first shows the need to be comforted or to get rid of his anger. Forcing our child to sit at the table because "it's time" risks intensifying the emotions experienced. Even for us adults, it can be difficult to eat when we are overwhelmed with strong emotions. It's the same for our children. So too bad if the puree cools down a bit! It will be time well spent, because we have a better time at the table once our loves are calm. In the same way, it could be useful to make them expend energy before meals. For example, if baby crawls or climbs the stairs, we can invite him to practice so that he moves before sitting down. After moving, children are less agitated at the table and tolerate being seated a little longer.
We plan everything (or almost)!
What could be more frustrating than to find, once seated, that we have forgotten something important so that the meal goes well. Before sitting down, we try to think of everything we need for a pleasant atmosphere, for example: a large tablecloth to put on the floor to pick up the mess (this will save us from washing the floor), small washcloths for wipe baby's hands or ours, a glass of water or milk that is equipped with an anti-leakage system, as well as several replacement utensils in case baby has fun throwing them. If our children are a little older, we try to anticipate their special requests: milk, ketchup, more sauce, napkins… We end up knowing them!
We make life easier
Despite all our good will, zero-damage meals do not exist! Let's have realistic expectations and try to let go. It is obvious that a spaghetti with tomato sauce will be messier than a dish of chicken, in the same way that small grains of rice or quinoa may take a little longer to pick up on the floor! Moreover, a little trick to prepare these grains: they are mixed, cooked, with eggs to make mini-quiches or an omelet. They can also be added to vegetable or fruit puree to offer by the spoonful. Finally, during busy evenings, it is better to prepare dishes that will less soil our baby… and our kitchen!
We ensure the greatest comfort
Sometimes baby fidgets constantly in his chair and seems uncomfortable. We must first check if something is bothering him. It could be a soiled diaper, a badly positioned chair cushion, the straps of the high chair that irritate his skin or his bib that scratches his neck… Some children are more sensitive than others and can react to the slightest discomfort. In addition, our toddlers need foot support when they are seated at the table: imagine eating with your feet in the void, it's unpleasant! Some chairs evolve according to the needs of our little ones, and it becomes relevant to evaluate those that offer a footrest for the older ones. We promise, swear, a comfortable child will enjoy their meal more, and so will their parents!
Avoid the conflit and let go
The last tip, but not the least, is to avoid creating a climate of tension at mealtimes if our child does not eat or becomes irritable. Try to remain calm when he refuses to eat food or pushes the spoon away. Even if he eats very little during a meal, he may be hungrier at the next snack or meal. When we are tense, our children become too, and associate the time spent around the table with an unpleasant moment. Thus, it is a safe bet that over time, this tension will make us anticipate bad experiences at meals, both for us, the parents, and for the children!
Eating in peace with baby is not always easy, but by applying these tips and showing a little (a lot?) of patience, we manage to spend memorable moments with your family!