Healthy muffins apples and cinnamon
Healthy muffins apples and cinnamon
Portions: 12 muffins or 24 mini muffins
Preparation: 15 minutes
Cooking time : 20 to 25 minutes
Ingredients
6 x 59 ml Mother Hen apple puree, thawed
1 1/4 cup oatmeal
1 1/2 tsp. baking powder
1 teaspoon of ground cinnamon (optional)
2 beaten eggs
1  tablespoon melted butter (optional, if using a silicone mold)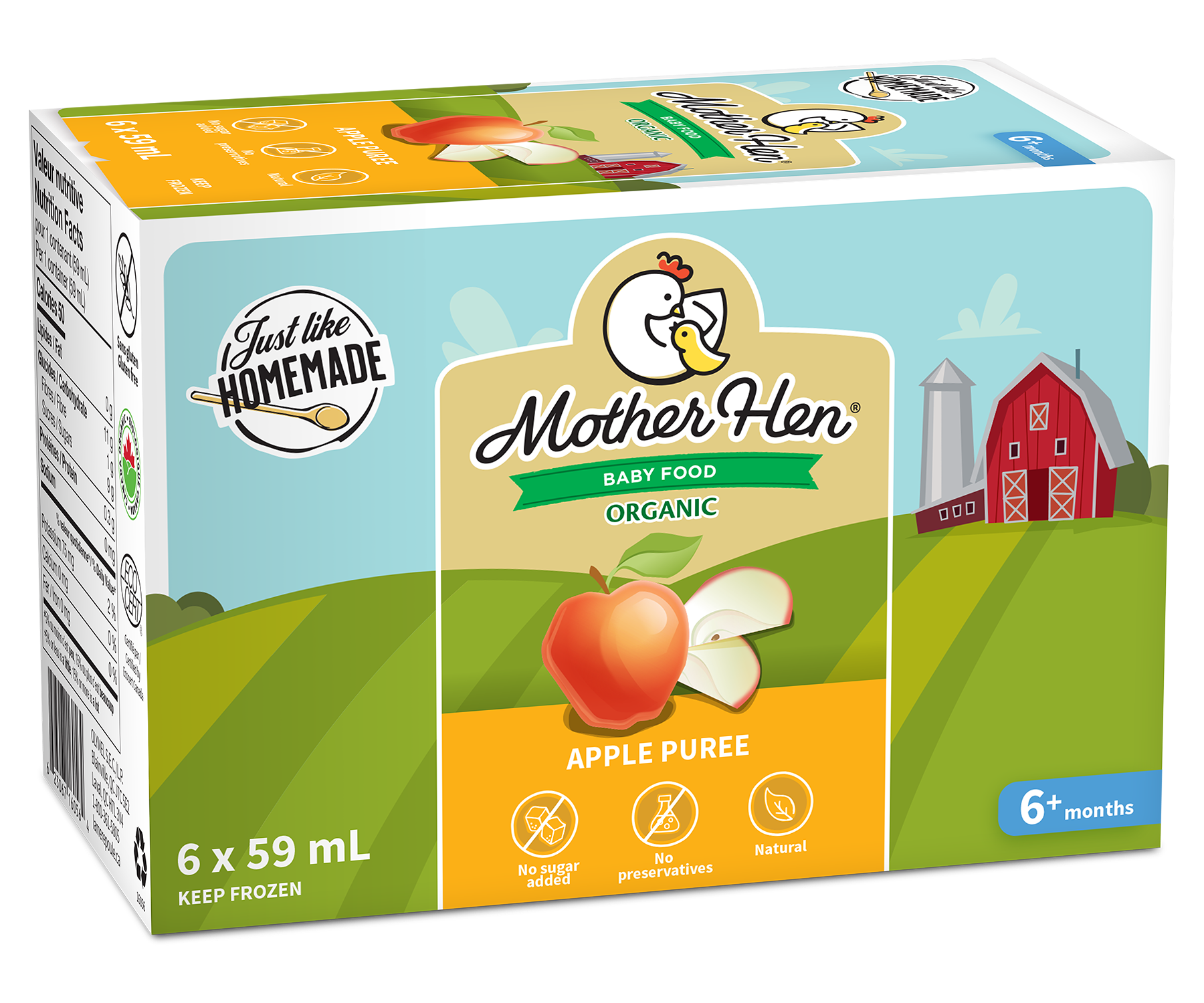 Instructions
Preheat the oven to 350°F.
In a bowl mix together the oatmeal, baking powder and cinnamon.
In another bowl, beat the eggs and add the apple puree. Add the mixture to the dry ingredients and mix well.
Butter a muffin tin with melted butter or use muffin papers.
Transfer the mixture into the muffin tin.
Bake for 20 to 25 minutes.
Let cool and serve.