Chicken Cacciatore
Our products in store
The classic Italian pollo alla cacciatora is now available in its Mother Hen version, in a recipe that gives pride of place to herbs. Its tasty sauce allows your baby to enjoy the benefits of tomatoes, an excellent source of beta-carotene, which contributes to bone growth and a healthy immune system. A great way to introduce the taste of herbs into your baby's diet.
Ingredients
Chicken
Tomatoes
With this tasty recipe's other classic ingredients.
No salt added

No preservatives

Source of iron

Gluten free
chicken, water, tomatoes*, carrots*, chickpeas*, rice *, potatoes*, onions*, red pepper*, celery*, fine herbs*. *Organic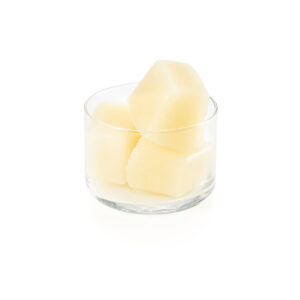 Double boiler instructions
Empty contents of cup in top part of double-boiler and thaw (about 4 to 5 minutes).
Microwave instructions
After removing the lid, heat in the Defrost cycle for about 1 minute. Stir, taste and serve.
Storage instructions
Once the product has thawed, consume it within 48 hours (opened or not).
Parent's testimonials
« Perfectly sized for my little one's growing appetite. »