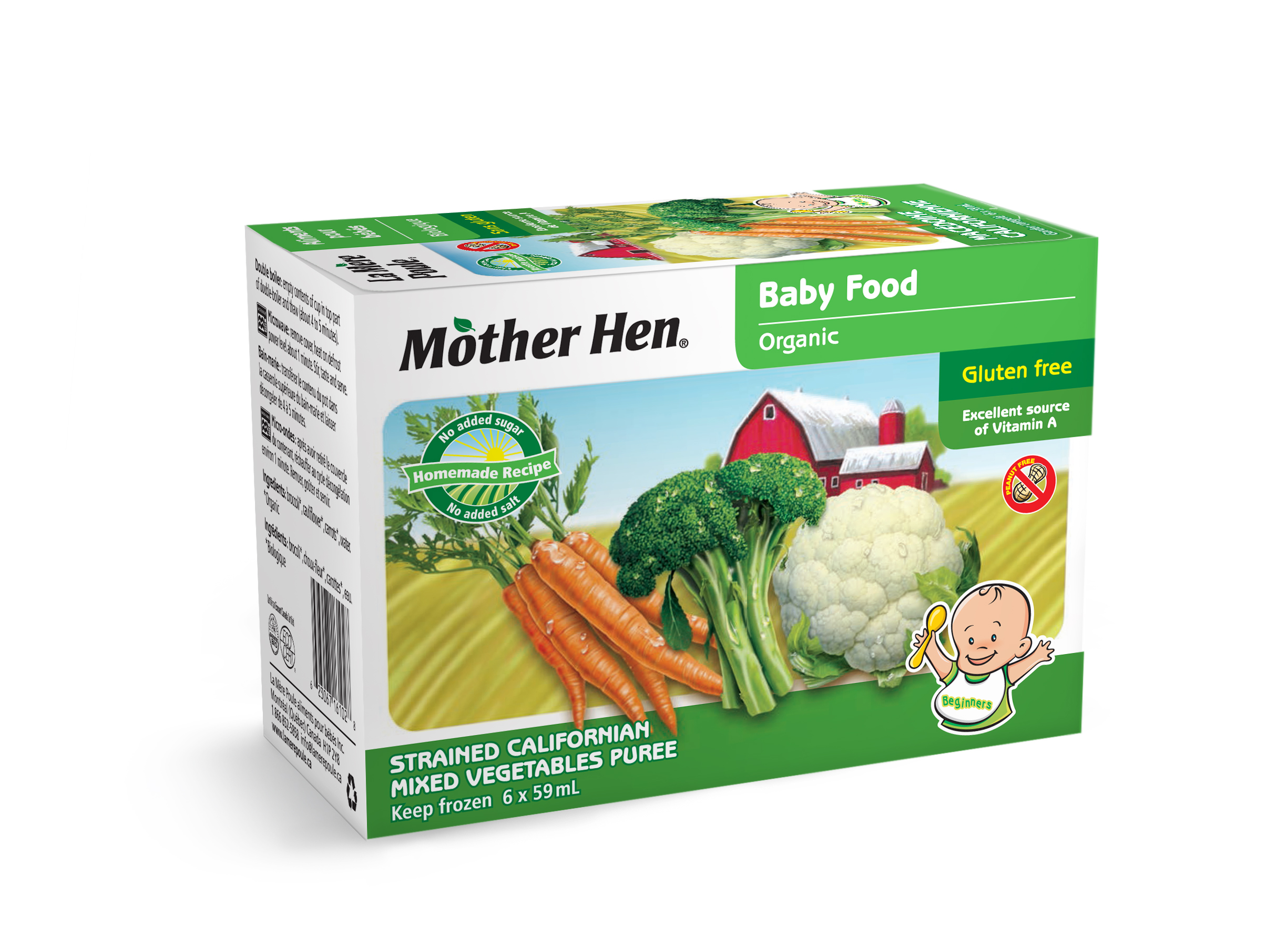 Strained Californian Mixed Vegetables Puree
Our products in store
This unique and tasty blend combines the nutritional benefits of three star players: broccoli, carrot and cauliflower. Don't be fooled by the color of the cauliflower - its nutritional value isn't beige! Cauliflower is a good source of potassium, a mineral that allows the transmission of nerve impulses and the contraction of muscles such as the heart.
Ingredients
Cauliflower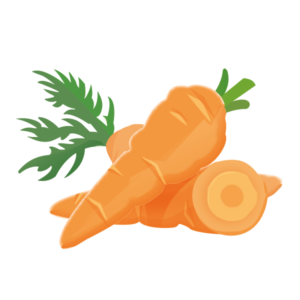 Carrots
And broccoli.
No salt added

No preservatives

Natural

Gluten free
vegetables (broccoli*, cauliflower*, carrots*), water.
*Organic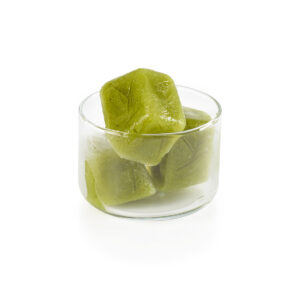 Double boiler instructions
Transfer the contents of the jar to the upper saucepan of the double boiler and let thaw for 4 to 5 minutes.
​Microwave instructions
After removing the lid, heat in the Defrost cycle for about 1 minute. Stir, taste and serve.
​Storage instructions
Once the product has thawed, consume it within 72 hours (opened or not).
Parent's testimonials
« I come from France and over there, the baby food offer is much more developed. I was pleasantly surprised to discover Mother Hen products here. They are now part of our daily lives and I am happy to offer quality products to Tom. They are practical and quick to prepare. And they are organic, which is a plus! »