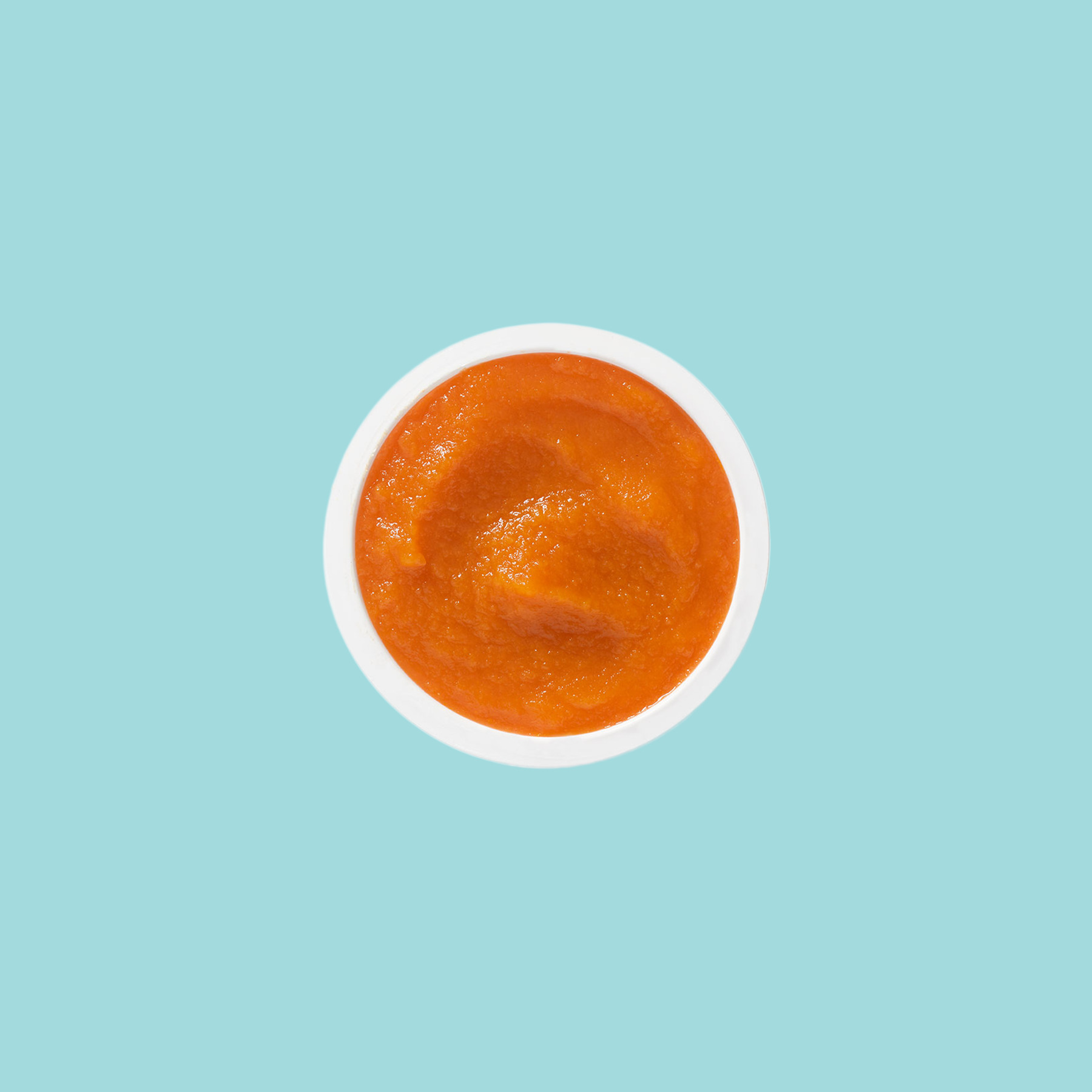 Strained Carrots Puree
Our products in store
This delicious puree made with organic carrots is a classic! A wise choice, because carrots are packed with beta-carotene, an ally in terms of meeting vitamin A needs. Vitamin A is first in its class when it comes to promoting bone growth, creating a well-functioning immune system and improving eyesight in the dark.
Ingredients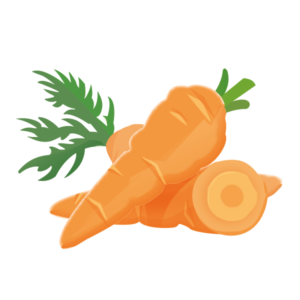 Carrots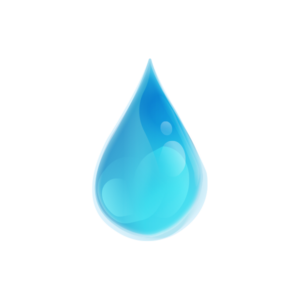 Water
That's all!
No salt added

No preservatives

Natural

Gluten free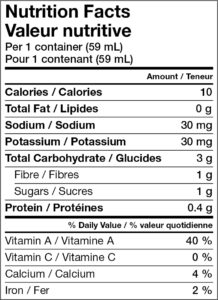 carrots*, water.
*Organic
Double boiler instructions
Transfer the contents of the jar to the upper saucepan of the double boiler and let thaw for 4 to 5 minutes.
​Microwave instructions
After removing the lid, heat in the Defrost cycle for about 1 minute. Stir, taste and serve.
​Storage instructions
Once the product has thawed, consume it within 72 hours (opened or not).
Parent's testimonials
« The presence of a single ingredient made me choose these products. »