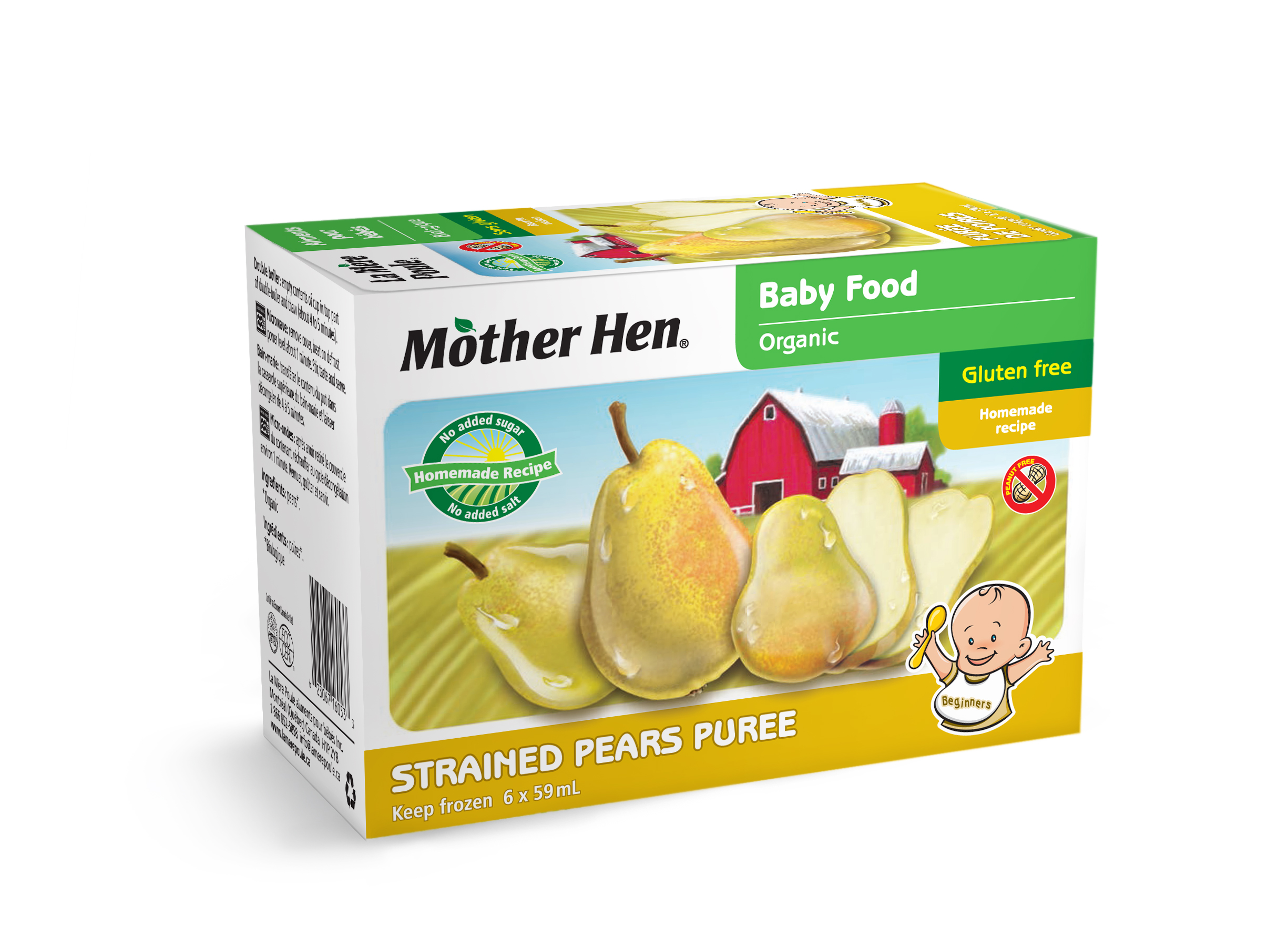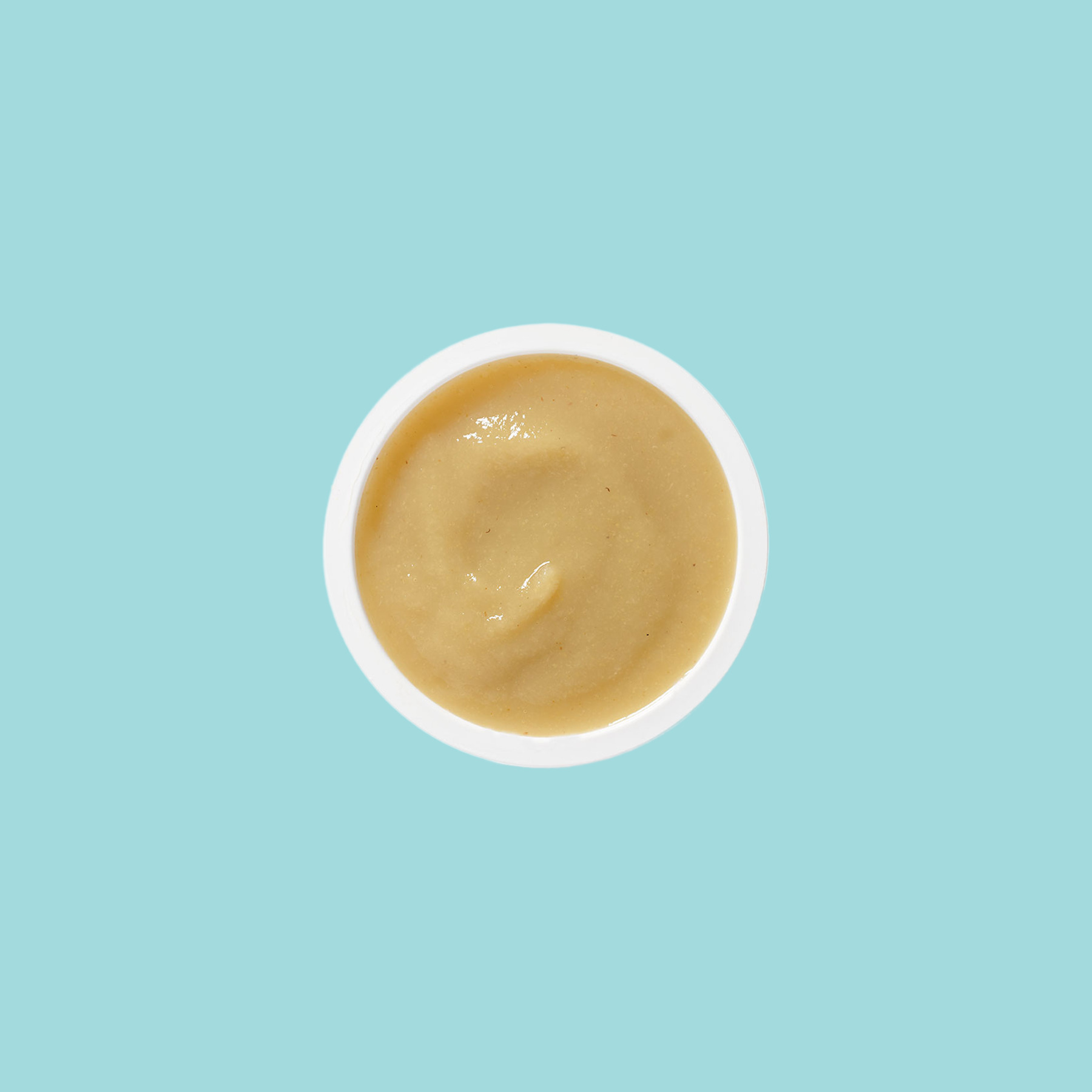 Strained Pears Puree
Our products in store
Did you know that pears contain copper, and that copper will help your baby absorb the iron from the food he eats? When you consider how essential iron is as a nutrient for our babies, it's easy to see why pears are our allies. Opt for our 100% organic pear puree.
Ingredients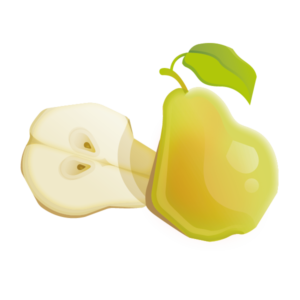 Pears
That's all!
No sugar added

No preservatives

Natural

Gluten free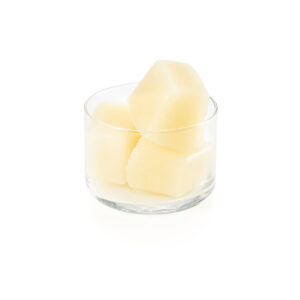 Double boiler instructions
Transfer the contents of the jar to the upper saucepan of the double boiler and let thaw for 4 to 5 minutes.

​Microwave instructions
After removing the lid, heat in the Defrost cycle for about 1 minute. Stir, taste and serve.

​Storage instructions
Once the product has thawed, consume it within 72 hours (opened or not).

Parent's testimonials
« When I give Mother Hen purees to my daughter, I know that I am giving her a quality product with only good ingredients. »