Sunny Fruit Compote
Our products in store
A compote that makes your taste buds travel! Your little ones will love this sweet and exotic puree that contains bananas, mangoes and pineapple. A great way to discover these fruits, especially since bananas contain manganese, an important mineral for the proper functioning of the body's chemical reactions that contribute to the formation of bones.
Ingredients
Pineapples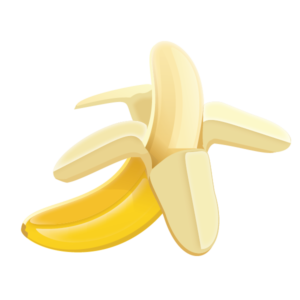 Bananas
And mangoes.
No sugar added

No preservatives

Natural

Gluten free
(mangoes*, pineapples*, bananas*) purees, water.
*Organic
Double boiler instructions
Transfer the contents of the jar to the upper saucepan of the double boiler and let thaw for 4 to 5 minutes.
​Microwave instructions
After removing the lid, heat in the Defrost cycle for about 1 minute. Stir, taste and serve.
​Storage instructions
Once the product has thawed, consume it within 72 hours (opened or not).
Parent's testimonials
« The fruit mixture is delicious and so easy to prepare! No need to rack your brains while grocery shopping. And excellent value for money. »